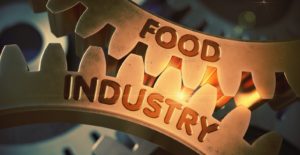 Trading Partner Forum is the only industry body that brings together suppliers and retailers/wholesalers in Australia and New Zealand to promote industry-wide initiatives in the supply chain that deliver benefits to the industry and the shopper.
In an increasingly global food and grocery retail environment subject to rapid change, a strong and profitable future for Australian and New Zealand suppliers, retailers and wholesalers depends on increased efficiencies, optimised costs and added value for shoppers and consumers.
Launched in November 1999 as ECR Australasia, it's an informally constituted joint industry body that is supported by the boards of the NZ Food & Grocery Council, Australian Food & Grocery Council, as well as leading New Zealand and Australian food and grocery retailers and wholesalers Foodstuffs, Progressive, Coles, Metcash, and Woolworths.
More information can be found on the Trading Partner Forum website.