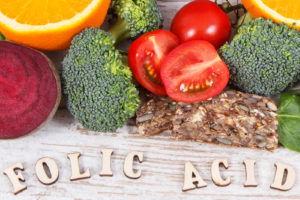 The NZ Food and Grocery Council and the NZ Baking Industry Trust commissioned a report into folic acid fortification to get an update on the science.
This report was conducted by Professor A. David Smith, of the Department of Pharmacology at Oxford University, and Professor Helga Refsum, of the Department of Nutrition, University of Oslo. They have a combined total of 50 years' experience in the research of folate, and have published some 130 publications in these fields.
The purpose of the report was to review scientific and clinical research on the public health and safety aspects of the addition of folic acid to food and/or consumption by humans which has been published between 2008 and 2011, with particular reference to New Zealand.
In particular, they looked at:
the size of the problem of neural tube defects
the impact of folic acid fortification on the prevalence of neural tube defects
any additional possible benefits of fortification
possible harmful effects of fortification
the relationship between folate and cancer
the likely overall balance in public health benefit or harm if fortification were to be introduced
Folic acid Supplementary Tables 2012
FGC submission on MPI Paper 2012
2014 update
In March 2014, Professor emeritus David Smith and Professor Helga Refsum updated their February 2012 advice to the NZ Food and Grocery Council.
2016 update
Professor Smith and Professor Refsum, along with Professors Jacob Selhub and Professor Irwin H Rosenberg of Tufts University, Boston, wrote to the British Medical Journal regarding any decision to fortify bread with folic acid.
2019 update
In an article entitled 'Should we fortify flour with folic acid?' in Baking Europe, Professor Smith updates the arguments.
See Baking Europe, pages 46-51
FGC's position
The Government's decision in 2012 to not mandate folic acid fortification of bread but to maintain the voluntary regime was a victory for common sense. The decision preserved consumer choice without dosing every loaf of bread.
It was the right thing to do based on the science, which remains unclear. While that is the case, it does not make sense to mandate fortification and effectively expose every man, woman, and child by artificially raising levels of folic acid in an attempt to reach a small number of women.
As at 2012, Ireland and the United Kingdom had made the same decision, and no developed European country had mandatory fortification of folic acid in all bread.
There is enough evidence to suggest New Zealanders' folate levels increased considerably under voluntary fortification and that with more time to continue this work that trend is expected to continue.
The food industry supports the Government's aim of improving folate levels in women of child-bearing age.
Bread manufacturers have shown they are serious about improving folate levels. The last report to the Ministry for Primary Industries showed that some 34 lines of packaged breads were fortified, meaning there is plenty of choice for consumers.
FGC's baking members say they will continue to work on expanding that, despite the technical difficulties of getting the target levels of folic acid in bread exactly right.
The issues surrounding folic acid have always been the impact on the rate of neural tube defects, the impact on the target population, the impact on other groups in the population, and the impact on consumer choice.
The independent A. David Smith/ Helga Refsum report, commissioned by FGC and the NZ Baking Industry Research Trust, made some significant findings on those impacts. It, and further advice, found:
folate levels in New Zealand women are as good if not better than those of women in the United States after mandatory fortification was introduced there
the folate status in the US appears to be sufficient to prevent all folate-sensitive neural tube defects
fortification may  prevent, conservatively, up to six neural tube defect pregnancies each year in New Zealand, but the report suggests that given the significant reduction of folate-sensitive neural tube defects over the past two decades, the current rate is probably at a 'floor level'
there is a potential for harm to small subsets of the population from consuming too much folic acid.