Companies of all shapes and sizes will be waiting with interest on the outcome of a Government consultation on proposals to strengthen the law protecting consumers and business from anti-competitive behaviour.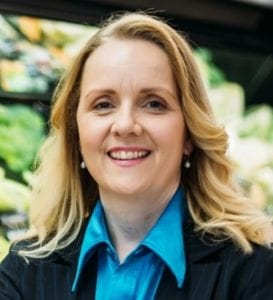 The proposals concern Section 36 of the Commerce Act, which is intended to prevent businesses from using their market power to suppress competition.
The Government says the law as it stands tilts the playing field in favour of dominant companies and distorts competition, is difficult to enforce, and is not capturing a wide-enough range of "anti-competitive conduct". There are whole categories of conduct that are just everyday business practice if a company has no market power, but which are harmful if it has market power. It also says the courts' interpretation of the law requires a complex test that means companies may get away with some anti-competitive behaviour.
As an example, Commerce and Consumer Affairs Minister Chris Faafoi points to when a powerful retailer asks a supplier not to sell to a competitor. This, he says, can harm competition because it decreases choice and potentially increases prices for consumers while preventing other businesses from participating in the market. But under the present law, that supplier would be unlikely to be breaching the law.
This sort of thing has happened in the FMCG sector, and I can think of other examples of market behaviour in the past which would be additional appropriate examples. The Government aims to seek feedback on ideas to improve current market rules. Certainly, it points out that New Zealand has a high proportion of markets where there are only a few major companies, and that's why prohibition against misuse of power is important.
If implemented, the proposals would introduce a legal test that examines the effects of a company's conduct, levelling the playing field again "by preventing powerful businesses from harming their competitors in ways that produce no benefit to consumers".
From what I hear, a lot of businesses agree with this, particularly food, beverage and grocery manufacturers.
The other side of the argument is that there is little or no evidence of harm to justify imposing the regulatory burden and cost of implementing commercial restrictions that would follow the proposed changes, and until there is there's no need for change. That argument says the proposals would stifle business activity, investment, and innovation across the economy, and that a better solution would be greater enforcement of the existing law.
However, there's no evidence this has happened in other economies where these laws apply.
The suggested enhancements to New Zealand commercial law should be non-controversial because they simply reflect other countries' legal frameworks, particularly Australia.
Overall, the proposed changes would be a pro-business move. We do need to strengthen our law around this. There's no one-size-fits-all solution to reducing the harm caused by such practices, and the best solution would be a suite of complementary measures.
But it is crucial that any prohibitions capture only particularly egregious conduct, and that normal business behaviour should not be affected.
Among the many other countries with similar provisions in law to what is being proposed, Australia strengthened its law in 2016 and there are already calls to make it even stronger. We should also consider the single economic market benefits for New Zealand by having law that is more consistent with Australia's.
It's vital that at the very least we look to see if we can improve protections for business, particularly small business trying to get a foothold in the market. In the end it's about making sure the law is fair to all: retailers and suppliers – irrespective of size and power. Striking the right balance will be the key to ensuring that is achieved.
(originally published in FMCG Business magazine)