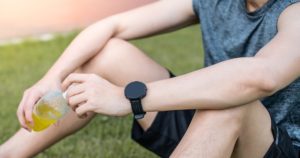 Any move to impose an age restriction on the sale of energy drinks to New Zealand children is not necessary, says the Food & Grocery Council.
"Age restrictions are not supported by consumption evidence and are unnecessary," says Chief Executive Katherine Rich.
She is responding to the United Kingdom Government's decision to consult on age restrictions for energy drinks.
"New Zealand's regulations for energy drinks are some of the strictest in the world. This differs from the UK where there are no regulatory standards for energy drinks."
Food Standards Australia New Zealand, which is the statutory authority responsible for developing food standards, recently investigated caffeine in the food supply and concluded that energy drinks contribute less than 2% of overall caffeine intake for New Zealand children aged between 5 and 12 years old, and 3% for children aged between 12 and 15.
"Given the tiny amount of caffeine that children consume from energy drinks, age restrictions would be poorly targeted, discriminatory, and ineffective," says Mrs Rich.
"Energy drinks should be treated no differently than the main contributors to daily caffeine and intake in all age groups – coffee, tea, chocolate and other non-alcoholic beverages"
"Caffeine content in energy drinks in New Zealand is capped at a maximum of 32mg of caffeine per 100ml – that's equivalent to the amount in a cup of instant coffee."
Energy drinks in New Zealand
New Zealand's energy drink manufacturers have led the way in promoting moderate consumption by adults through responsible labelling, marketing, and consumer information. They make it clear (like for coffee) that the drinks are not for children.
In 2015, FSANZ investigated caffeine in the food supply. After evaluating the evidence, it decided to update the policy guideline with respect to caffeine and did not recommend any further regulatory action.
In 2015, the European Food Safety Authority also confirmed the safety of energy drinks and their ingredients.