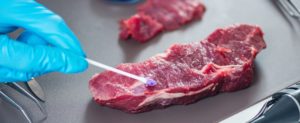 Food safety is top of mind for FGC and its members.
New Zealand's food products are renowned around the world for their quality and safety, and we play our part in guarding that reputation jealously.
FGC has a group of technical experts – the Health & Regulatory Working Group – that is drawn from the FGC membership to work on food safety. They formulate submissions on legislation on food safety, as well as other topics, and share their knowledge and deliver huge value to our members.
FGC works very closely with the Food Safety division of the Ministry for Primary Industries, which leads New Zealand's food safety system, and with Food Standards Australia New Zealand, a government agency that administers the Australia New Zealand Food Standards Code. This code regulates the use of ingredients, processing aids, colourings, additives, vitamins and minerals, and covers the composition of some foods e.g. dairy, meat and beverages as well as standards developed by new technologies such as genetically modified foods.
FGC also works with the Environmental Protection Agency, and is represented on groups such as the Dairy Product Safety Advisory Committee, MPI Food Industry Representatives Forum, FSANZ Retailers and Manufacturers Forum, Hazardous Substances Industry Liaison Group, Grocery Industry Council, Food Industry Group, and Codex Advisory Group.