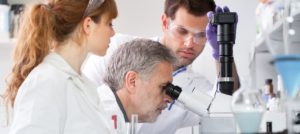 There is a real demand in the fast moving consumer goods industry for people who like challenges, and a constant stream of exciting opportunities is advertised in the media.
On this page are the key specialist recruitment companies working in the industry, as recommended by the Food & Grocery Council.
We also include advice for companies embarking on the recruitment process and individuals looking to move around or break into the FMCG industry, as supplied by recruitment company OCG Consulting.
Authentic
Wellington
027 243 3213
geoffshaw@authentic.net.nz
Blomfield Recruitment
Regus, Level 2
6 Clayton Street
Newmarket
PO Box 16025, Sandringham
Auckland
Convergence Partners Ltd
Level 2, Walker Wayland Centre, 53 Fort St
Auckland CDB 1010
PO Box 472, Shortland Street, 1140
Gaulter Russell (New Zealand) Ltd
Level 1, Gaulter Russell House,
347 Parnell Road, Parnell PO Box 37-557, Parnell,
Auckland
Numero (New Zealand) Ltd
Level 1, Gaulter Russell House
347 Parnell Road, Parnell
PO Box 37-557, Parnell
Auckland
OCG Consulting Ltd
Level 8, ANZ Centre
23-29 Albert Street
PO Box 7741
Auckland
Synergy Consumer
Synergy Consumer is an expert recruitment agency that delivers a higher level of service and experience to candidates and companies in the FMCG sector. In 2013, Kevin O'Shannessy, Hamish Marr and Johnny Bass founded the Synergy Consumer after working together for 10 and sharing the same passion for the FMCG industry. Recruiting in the fast-moving consumer goods industry is ruthless, but this three-man band has found success. More about the team
FMCG Specialists Endorsed By NZFGC
Level 4, Site 3 Building
30 St Benedicts St
Newton, Auckland
Phone: 09 969 5867
Email : johnny@synergyconsumer.co.nz
Website: www.synergyconsumer.co.nz
Tribe
Shed 10, Upper Deck, City Works Depot
90 Wellesley St West
PO Box 91132, Victoria St West
Auckland
Phone: 09 9 557 1385
Email : people@tribegroup.com
Website: www.tribegroup.com