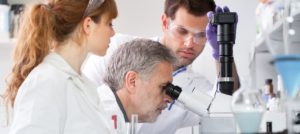 There is a real demand in the fast moving consumer goods industry for people who like challenges, and a constant stream of exciting opportunities is advertised in the media. On this page are the key specialist recruitment companies working in the industry, and as endorsed the Food & Grocery Council. We also include advice for companies embarking on the recruitment process and individuals looking to move around or break into the FMCG industry.
Authentic
Wellington
027 243 3213
geoffshaw@authentic.net.nz
Blomfield Recruitment
Regus, Level 2
6 Clayton Street
Newmarket
PO Box 16025, Sandringham
Auckland
The Job Market in FMCG Today – by Sandy Blomfield
While many businesses in the FMCG sector have enjoyed good sales over the past couple of months, increased costs in transport & logistics, a predicted shrink in GDP, fewer mouths to feed, and decreased revenue from the hospitality sector suggest it is likely some employers will have to deal with restructuring and redundancies.
But it's not all doom and gloom, and as a whole the FMCG sector is faring better that others. As companies adapt to a different set of economic conditions, there will be a requirement for different people with different skill-sets to be at the helm, paving the way for new opportunities. Businesses have recently been forced to participate in a huge social experiment as they moved their people to work from home. Without question it has opened the mind of many employers. As a result, flexible work-from-home arrangements may become the new normal, potentially liberating parts of the workforce. However, with an unprecedented decline in job listings across the board, it's doubtful many employees will be able to demand flexibility in the short term, or anything else for a while.
As we continue to move forward and there is a need to rebuild capability, we'll see roles open up in the "gig economy" before the permanent labour market strengthens. Where we have struggled to source talent over the past few years, with 9.8% unemployment anticipated by September, this will undoubtedly change. The volume of job applications will double and the need to be able to efficiently manage the process, protect your employment brand, screen, recognise and qualify for a short list will be even greater. The number of "passive job seekers" will decrease substantially and those employed are more likely to stay with their current employer, than face uncertainty or risk job security. Therefore, headhunting and identifying employed quality candidates will still be key requirements of the recruitment process, if the business is looking to secure the best talent.
Pandemic-proofing the office, physical distancing, and hygiene are now at the heart of workplace planning and may end up shaping our long-term office layouts. A recent survey conducted by Seek showed 44% of people are nervous about their job security and although searches for "remote work" has increased, isolation was a challenge for many. It seems support, empathy and communication in the workplace is now more important than ever. And, if nothing else, the idea of coming to work sick is becoming socially unacceptable. Not such a bad thing!
A note about me … I love what I do and take pride in delivering beyond expectations, whether someone is hoping to secure their next career step or recruit top talent. With more than 20 years' experience in recruitment, I can say I get it: I have a proven record of delivering results, and I care. At Blomfield Recruitment, I personally consult, source and place talented, high-performing, mid-to-senior-level professionals in sales, marketing, category management and supply chain roles in FMCG. I also offer career transition/outplacement services to businesses. This helps employees being made redundant to rebuild confidence, take a targeted approach to job search, create a social media profile/CV, and improve their interview success. So, all up, if you're looking to support local, small business, you can't get more boutique or quintessential Kiwi than Blomfield Recruitment. I'd be genuinely excited to have the opportunity to talk with you! Call me if you think I can help: Sandy Blomfield 021 2010045.
Convergence Partners Ltd
Level 2, Walker Wayland Centre, 53 Fort St
Auckland CDB 1010
PO Box 472, Shortland Street, 1140
Now is our moment … Recruitment can be a tough job. There are definite highs and lows – it can be a roller coaster at the best of times. COVID-19 turned the tap off to our industry across most sectors and the majority of our permanent recruitment went on hold. Most of us don't do this job to put bums on seats. If you are going to last the distance in recruitment, your heart must be truly in it. And at times like this, the heart comes to the fore.
While some of our FMCG clients were booming, others such as foodservice and hospitality were facing ruin. Good people with amazing CVs were filling our inboxes and we couldn't conjure up roles to help them.  We filled our days talking to people who were displaced, listening to them, letting them know they were not alone and that things would change. We read their CVs and called to give them advice or offer a CV template even though we had no roles to help them.
As a team, we realised we were one of the most experienced group of recruiters in the market. Our model is based around that. So, we gathered all that experience and turned it around to deliver a new product offering, a more pragmatic offering of outplacement services at a cost-effective price for clients that needed it. We started interviewing people who came to us from sectors like tourism and counselled them around their transferable skills. After all of our years in this industry we know a good CV, we can see talent on paper and we have worked across enough roles and sectors to be able to challenge the thinking of clients and candidates around what skills they can use. We've been introducing these people to our clients to let them know the talent that is sitting in the market for when they are ready.
FMCG is usually considered to be as recession-proof as any sector, and with the virus it's faring better than most.  But it has been a bit patchy and clients are still holding back on recruiting. Grocery sales have skyrocketed for some, while others saw foodservice or route channel sales plummet, as well as out-of-stocks and supply chain costs increasing. Of concern is the shift of spend from growth to cost control. And yet now is the time to capture fresh talent to the market. Young people coming home, great talent from other industries, and people now looking to FMCG as a great career to come back to. Our focus is long term. The Convergence Team have all been in this industry for years and we intend to be here for years more. We are gathering great people right now, creating relationships through heart-driven conversations and knowing that when the industry is ready, we have some pretty amazing people ready to go. The challenge for our clients is switching fast enough to growth mode and be the first to bring them on board. – Lara Devereux, Partner – Sales & Marketing, Convergence Partners www.convergencepartners.co.nz
Dakota Sales Management
Catherine Parlane, General Manager
Phone: 021 281 2631
Email: catherine@dakotasales.co.nz
Devereux Recruitment
Lara Devereux, Director
Phone: 021 034 4830
Email: lara@devereuxconsulting.co.nz
To attract talent within your business, you need a recruiter who gets your culture and who can professionally present your story to candidates who fit your team environment. You need the person who takes your brief and wins your business to be accountable for your recruitment process and represent your brand from start to finish. Lara Devereux is degree qualified in HR Management with over 20 years in the New Zealand FMCG industry. She has held several senior recruiting and management positions within boutique and larger corporate agencies, specialising in sales, marketing and HR recruitment within FMCG and the wider manufacturing industry. The Devereux Recruitment brand is well known and strong.  Because of this, candidates are more likely to engage in a career conversation. We are geared to work with businesses large and small. We can manage the entire process or back up your internal recruiters when they need support. We are outside the traditional recruitment model; without revenue targets and large business overheads you get a more cost-effective solution. You'll get a more comprehensive search approach without negatively impacting the time to hire and at a more competitive price.
Henson Recruitment NZ Ltd
Craig Henson
Email: craig@hensonrec.co.nz
Phone: 027 244 2242
Launched in September 2021, Henson Recruitment NZ is a new boutique FMCG & Consumer Retail consultancy unearthing the very best talent across Commercial, Marketing, Category Mgmt & Insights and NPD. Owner and hands-on recruiter Craig Henson provides first-class recruitment solutions for permanent opportunities for your business, along with an honest and transparent approach while delivering candidates the experience they deserve throughout the process. Henson Recruitment launched its first operation in the UK in January 2016 and has since successfully partnered a number of high-profile and well-known FMCG & Consumer Retail businesses across Branded and Own Label categories, and is now on a journey to mirror this success in the New Zealand FMCG market.
Synergy Consumer
Level 4, Site 3 Building
30 St Benedicts St
Newton, Auckland
Synergy Consumer is an expert recruitment agency that delivers a higher level of service and experience to candidates and companies in the FMCG sector. In 2013, Kevin O'Shannessy, Hamish Marr and Johnny Bass founded the Synergy Consumer after working together for 10 and sharing the same passion for the FMCG industry. Recruiting in the fast-moving consumer goods industry is ruthless, but this three-man band has found success. More about the team
Phone: 09 969 5867
Email : johnny@synergyconsumer.co.nz
Website: www.synergyconsumer.co.nz
Tribe
Shed 10, Upper Deck, City Works Depot
90 Wellesley St West
PO Box 91132, Victoria St West
Auckland