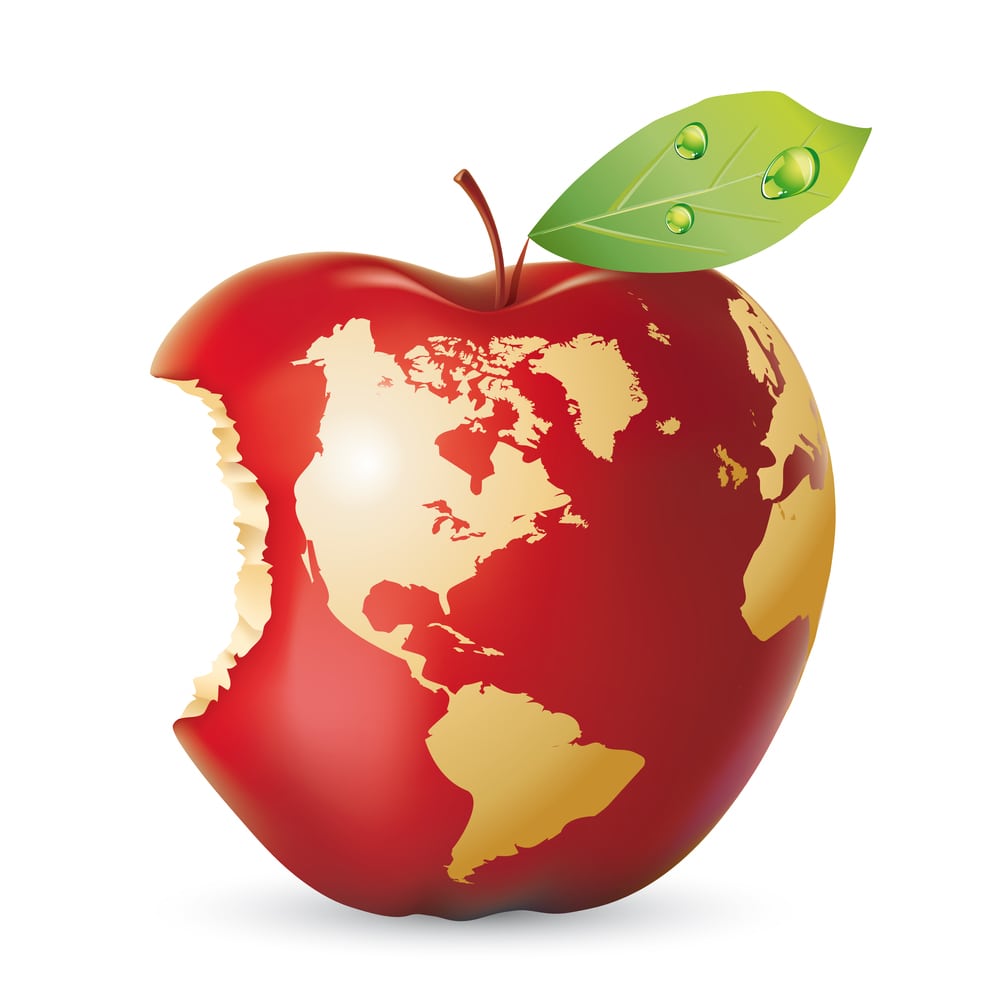 FGC supports a voluntary approach to country of origin labelling.
FGC has had no feedback on suggestions for change from members, and no member in recent memory has suggested more regulation is needed in this area.
Calls to members' customer call centres on this issue are so few and far between that the last time we asked members, the issue didn't even register as a category. This is probably because consumers can set foot in any supermarket around the country and see a huge number of products with accurate information about country of origin. This labelling is particularly noticeable in the fresh produce section of supermarkets. Both Foodstuffs and Countdown have worked hard to implement excellent country of origin labelling in key areas.
Legislation
In 2016, a Green Party bill to introduce compulsory country of origin labelling was pulled from ballot. The Consumers' Right to Know (Country of Origin Labelling) Bill is presently (2018) being considered by Parliament's Primary Product Select Committee.
The bill was intended to introduce the labelling to not just all single ingredient foods but also to many multi-ingredient foods.
FGC made a submission to the select committee in May 2017. Here is a summary of that submission:
NZFGC supports the voluntary country of origin labelling for food products and points to an extensive, widespread, voluntary uptake of origin labelling in New Zealand. For example, this has been successfully implemented by New Zealand's two supermarkets chains and by a number of major independent food retailers.
This Bill should not become law because it is duplicative of voluntary and existing legislative requirements and is neither simple nor clear. It brings with it a raft of consequences that will impact families, food companies and New Zealand as a whole.
As drafted, the Bill has an impossible scope that draws in multi-ingredient foods through ambiguous clauses. It creates an administrative nightmare for the entire processing sector, impacting negatively on staple foods that are part of a healthy diet. Due to a lack of clarity in drafting, similar products on the same shelf that have minor differences will be labelled very differently.
The definitions are woolly and confusing. They are not aligned in any way with Australia's recently adopted country of origin labelling presenting unnecessary and costly barriers to trans-Tasman trade in both directions.
The Bill will result in more complex, not simpler labels, potentially confusing the consumer further and adding very significant cost for minimal benefit. It will impact most on common home cooking products eg pepper, flour, sugar, spices and oats when we should be making it easier to cook at home, not harder or more expensive.
Common products used in the home such as tea, coffee (powdered and capsules), flour, sugar, oils, coconut, baking soda, oats, packaged, frozen and canned fruit and vegetables, fish, meat and herbs and spices are all captured at a time when voluntary labelling for the vast majority of these products is working well and truthfully under consumer law. Many of these products are not produced locally or only seasonally, creating a minefield of cost through relabelling and related compliance requirements.
New Zealand is a very small market with a population less than either Melbourne or Sydney. This makes New Zealand-specific labelling a costly option for a small market. There is the prospect that global traders will by-pass New Zealand because of the cost of labelling thereby reducing consumer choice and competition. Companies that do opt to relabel each packet will incur significant costs which will ultimately be passed on to consumers.
Labelling is costly and is not one off when products are seasonal and packaged and require significant tracking for non-safety related reasons. It diverts resources from safety matters for all players – consumers, government and industry. It dilutes more significant safety-related information, such as allergen information, by adding to an already cluttered label. As examples, an accurate country of origin label for coffee or sugar will likely list up to 10 countries at a time.
Most importantly, this Bill imperils New Zealand's trade and our very principled position on non-tariff barriers and protectionism. It will weaken our historically strong voice in these areas and will negatively impact the country's trade agenda and business growth.
Exports will be particularly impacted. 'Single component' products (as defined in the Bill), such as dairy products, will potentially not be described as 'Product of New Zealand' when the main component is from New Zealand and manufactured in New Zealand because of small, additional substances from overseas.
We would add that New Zealand would be squandering a significant advantage we have over Australian producers because of their self-imposed, hugely costly, country of origin labelling scheme at a time when we should be retaining and celebrating that advantage.
Finally, we recommend that Government agencies should comment on any stronger evidence to justify regulation in light of likely costs, the impact of mandatory country of origin labelling on the cost of food products, consistency with wider Government objectives, including the trade and business growth agendas, consistency with WTO provisions and extent of risk of challenge and consistency with drafting standards and other related New Zealand legislative arrangements.
This full submission is in the Submission section of this website
Interim Report
In July 2018, the Primary Production Select Committee issued an interim report and invited further submissions on changes made.
The report recommended covering only single types of food – fruit, vegetables, meat, fish and other seafood – which has been minimally processed. Under these proposed changes, cured meats like bacon, nuts, seeds, grains, tinned vegetable and fruit and mixed vegetables will not require country of origin labelling.
Detail such as the definitions of foods, what it means for a food to be 'minimally processed', and requirements for how disclosure can be made (e.g. through labels or signage) will be set out in the regulations which will be made after the bill is passed.
FGC response to changes
Early reading of the bill suggests the select committee has significantly improved it. It was unworkable the way it was first drafted. Instant coffee manufacturer members who source coffee beans from all over the world and blend them to taste would have had to change their labels every week just for New Zealand. It was the same for sugar.
FGC's submission on the changes are in the Submissions section of this website.
(last updated 24 July 2018)