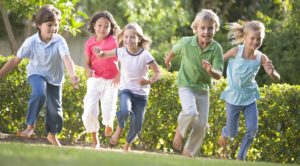 Food companies remain committed to continuing progress on product reformulation, according to FGC's report to the Government on year 1 of the Healthy Kids Industry Pledge.
The report to the Ministry of Health shows that many FGC member companies have been involved in areas such as salt and sugar reduction, the Health Star Rating scheme, community health initiatives, and marketing to children for a number of years.
Katherine Rich says in a preface to the report that FGC looks forward to having ongoing engagement with the Ministry on the pledge "and more broadly in the areas related to nutrition, the food supply, and interfaces with efforts to raise activity, therapeutics and education.
"… we would be particularly keen to follow up on serve size work from the Ministry's perspective, and any progress with the National Nutrition Survey for Children. This is desperately in need of updating since we are now reliant for all our food consumption modelling on data that is rapidly heading to 20 years old."
The report says innovation across FGC member companies is broad ranging and not only responds to, but anticipates in many cases, consumers' needs for the goals of healthier diets and lifestyles.
"Innovation in composition, coupled with innovation in packaging, delivers both a creative and healthy focus."
FGC's report is in the Submissions section of this website.