When I know so much is being done by the dairy industry to be good stewards of the land and to produce high-quality nutritious foods, I get disappointed to read such negativity about our No 1 industry.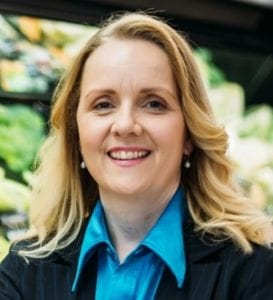 The idea that dairy farmers are happily collecting their big milkfat cheques while caring little for the pollution their herds pour into our once-pristine rivers and streams is both unfair and not the reality about the hard work our dairy companies and families are doing every day.
The facts, of course, bear out a different scenario and a lot of work.  By 2017 some 99.7% of waterways more than a metre wide had fenced out stock, while many thousands of farmers have planted banks covering many thousands of kilometres, and built secure effluent ponds. And the work goes on.
FMCG sector companies can relate to this. If you believe the attacks by health activists, the last thing companies care about is the health of their consumers, happy to continue to peddle all manner of unhealthy food while pocketing obscene profits and being blind to the need to change.
Anyone with genuine experience of the people in our industry knows that's all far from the truth. I've written and spoken many times about the work our food companies are doing on reformulating and developing products with less sugar, salt and fat, developing and supporting education programmes in communities and schools to both feed people and help them make healthy choices, and introducing initiatives to reduce their footprints on the environment.
This work is not confined to New Zealand companies, as is highlighted by a global survey by the Consumer Goods Forum, an organisation that helps retailers and manufacturers secure customer trust and drive positive change, including greater efficiency.  Its members employ nearly 10 million people, with a further 90 million related jobs estimated along the value chain. The NZ Food & Grocery Council is a member.
Their recent survey looked at how retailers and manufacturers are helping consumers lead healthier lives, and the data shows impressive improvement in all of the CGF's health and wellness commitments.
Here are some of the findings:
98% of companies reported reformulating at least some part of their product portfolio to align with health and wellness policies. More than 70% of companies reported reformulating salt and sugar in their products.
Since 2015, more than 320,000 products have been reformulated worldwide.
Some 61% participated in food bank programmes, donating nearly 93,000 tonnes of food.
Partnerships with education authorities on health and wellness initiatives involved more than 550,000 schools.
Almost 2 million employees participated in health and wellness initiatives last year, versus 1.6 million in 2017 and 1.3 million in 2016.
Surely even the most sceptical would have to admit that's not bad going for a sector that apparently isn't listening and doesn't care.
The CGF Director of Health & Wellness summed it up perfectly when she said the sector has come a long way in the five years of the survey, but that there is still much to do: "Consumers and our employees want to be empowered to make changes to their health and wellbeing, so they can live healthy and more active lifestyles for longer. People are craving change, and we recognise our industry's role in both preventing illness and in empowering people to live healthier lives".
Hear, hear to that. But no one's stopping there.
In its next five-year plan, the CGF will focus on an initiative entitled 'Collaboration for Healthier Lives'. In it, members will test new approaches and share best practices in nudging people's behaviour to healthier practices.
It should be obvious from this that FMCG companies the world over are fully aware of the immense potential of community-based initiatives and that they will continue to play a huge part in them.
(originally published in FMCG Business magazine, May 2019)