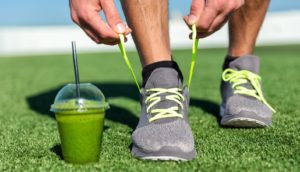 The NZ Food & Grocery Council has a separate website that publishes information to help families make healthier choices in their diet, as well as healthier attitudes to fitness and family.
HealthyBalance.nz was created as part of FGC's drive to present practical, evidence-based advice to support the health and wellbeing of New Zealanders.
Fresh material is loaded regularly on the site and on the Healthy Balance Facebook page.
HealthyBalance.nz covers a wide range of topics from simple facts about fat, salt and sugar, to information on pulses, grains, snacking and making small but healthy changes to your diet.
The full list of topics includes:
Achieving successful ageing, Are you allergic to something? Are you intolerant? Balancing snacks and treats, Being a vegan, Being a vegetarian, Being sociable about eating, Breads, Breaking food fads.
Caffeine buzz, Calcium, Chewing it over, Colour and variety to start the day, Cracking good crackers, Creating an energy gap, Dietary fibre, Eating away the blues, Eating cleanly, Eating Out, Fat, Fatty acids, Fighting fit for family fun, Floaters or sinkers? Food so fast you don't eat, Gluten, Grains.
Health Stars, How to break your fast, How Wasteful Are You? Life-hacks to get you to the gym, Liquid goodness, Losing weight, Magnesium, Pulses, Non-diet approach, Nutrition information panels, Nuts, Popcorn, Prebiotics and probiotics, Proactive margarine, Processed foods.
Quick nutritious snacks, Salt, Seeds, Shopping smarter, Size does matter, Skin, Smart food swaps, Taste the wine, Sneaky vegetables, Soy, Sugar, Taking care of the gut, Vitamin C, Vitamin D, Vitamin K, Winter warmers, Yoghurt Overload.
.