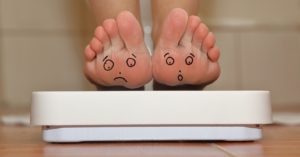 New Zealand, like many countries, is facing a growing obesity problem.
Although we are not near the worst in the world for the percentage of our population regarded as obese, our position at 29th (29.20% of our population) is still too high. And we don't rate well when looking at countries we like to compare ourselves to: Canada has 28% obesity (35th), UK 28.1% (33rd), and Australia 28.6% (31st). The obesity rate in the US is 33.7% (19th worst). The most obese country is the Cook Islands (50.8%), and the least is Timor-Leste (2.2%).*
The World Health Organisation says worldwide obesity has nearly tripled since 1975. In 2016, some 39% (1.9 billion) of adults aged 18 years and over were overweight, with 13% (650 million) obese.
It says the fundamental cause of obesity and overweight is an energy imbalance between calories consumed and calories expended. It says the main causes are an increased intake of energy-dense foods high in fat, and an increase in physical inactivity due to the increasingly sedentary nature of many forms of work, changing modes of transportation, and increasing urbanisation.
The related disease of diabetes is also on the rise. In 2014 there were 422 million people worldwide with diabetes, up from 347 million in 2008.  In 2012, an estimated 1.5 million deaths were directly caused by diabetes and a further 2.2 million were attributable to high blood glucose. The WHO projects that diabetes will be the 7th leading cause of death by 2030.
FGC's Work
The Food & Grocery Council is as concerned as anyone about diabetes and obesity. We acknowledge diet's role, and agree that energy balance is key to solving the problem – something we have been saying for many years.
We are presently working with the Government to develop healthier food options for consumers by way of reformulation and innovation.
FGC and its member companies are committed to a big body of work on these issues, through dedicated working groups, and have been for some years. That work includes:
Product reformulation
Signing up to the Healthy Kids Pledge
Healthier New Zealanders Project
Health Star Rating system development and monitoring
School and community initiatives
Healthy Balance website
You can read about each of these elsewhere in Key Projects
In addition, a recent survey of members showed that:
Some 60 per cent have registered dietitians or nutritionists on their staff to advise on nutritional profile of foods, while others have them on contract or engage them as advisers.
Some 70-80 per cent have policies on nutrient guidelines, workplace health & wellness, and health & nutrition.
Many voluntarily put nutrition information on food labels – the most common being the voluntary Health Star Rating system and nutrient content claims.
We also work with other organisations on all sorts of health initiatives, including the Heart Foundation, the Nutrition Foundation, Dietitians NZ, and the Consumer Goods Forum.
 *World Health Organisation estimates